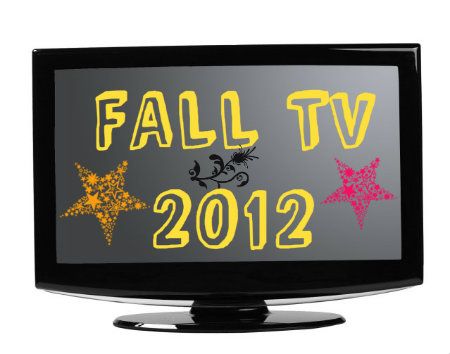 For the last couple of weeks, there have not been much to see on television. Most of my favorite summer TV shows have wrapped up for the season. It's almost time for the Fall 2012 TV season to begin. I am excited to see some of my favorite fall television shows to return as well as anxious to see some of the upcoming new shows.
Returning Shows that I am looking forward to see:
1. Grey's Anatomy (ABC) September 27th at 9
2. SMASH - Coming Soon!!
3. Vampire Diaries (CW) October 11th at 8
4. Glee (FOX) September 13th at 9
5. Hart of Dixie (CW) October 2nd at 8
6. NCIS:Los Angeles (CBS) September 25th at 9
7. Scandal (ABC) September 27th at 10
8. Once Upon A Time (ABC) September 30th at 8

Picture by: Zap2it via Toia on Pinterest

Now that's out of the way; There are quite a few new shows premiering this fall. However there are only four that have peaked my interest; And I think might be worth checking out.
New Shows That might be Entertaining:
1. Arrow (CW) October 10th at 8
2. Beauty and the Beast (CW) October 11th at 9
3. Elementary (CBS) September 25th at 10
4. Nashville (ABC) October 10th at 10
After reviewing boths lists, you better believe I am going to have my DVR working in overdrive. :) Are there any returning shows that you are anticipating to see? What about any new shows that you might want to see?